With the existence of tedious tax forms and schedules, many of us do not want to invest our precious time dealing with all that goes into filing tax returns, and with good reason.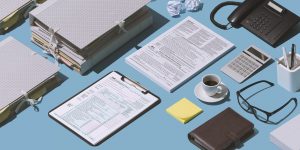 Whether you are an individual, or business entity, and would like your tax return filed or you alternatively seek general advice for your situation (from depreciation to deductions) – we would be glad to inform you of your rights.
Starting a new business? Let us counsel your decisions, such as what entity type to choose, contracts to draft, tax advice and maintaining management.
Do you have customers that have not paid-in-full, and for one reason or another the likelihood of seeing your invoices fully paid is now remote? We will help collect these "bad" debts.
Whether a small or larger business owner, or if you are an individual on your way to starting your successful business, here are some areas of help:
Learn more about what the Small Business Administration has to offer you, ranging from Microloans to counseling and training.
Follow up to see if you or your particular line of business qualify for a U.S. Grant.
Investigate the Ohio Business Gateway which could assist you in your area of need.
Consider the aid of services similar to Feng to help organize and make your business more efficient
Hamilton, OH Office
306 South Third Street
Hamilton, OH 45011
Phone: (513) 894-6288