About Matthew N. Miller
Matthew N. Miller has lived in Ohio his entire life, in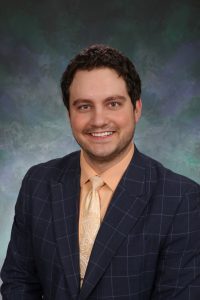 such areas as Columbus, Springboro, Oxford and Hamilton. As a graduate from Springboro High School, he took on his next endeavors at the Miami University of Oxford where he attended The Richard T. Farmer School of Business. Matt became a member of the Alpha chapter of Sigma Chi where he sharpened his understanding of the virtues of leadership, loyalty, fellowship and philanthropy. Additionally, Matt took a summer to study abroad in Europe. This journey expanded Matt's horizons and perspective. Ultimately, Matt received a Bachelor of Science in Business: Finance.
Graduating after four eventful years, Matt took his academic journey to the land of law school at The Capital University Law School in Columbus. During his tenure there, he worked part time jobs at the Ohio Department of Budget and Management and the Ohio Department of Commerce. He also became well acquainted with the city and qualified on the culture that supports The Ohio State Buckeyes' collegiate sports. These jobs and activities further solidified Matt's passion to work with people and solve problems. After law school Matt decided to set up practice in Hamilton, returning to an area near his roots of Springboro and Oxford.
Matt is a member of the State Bar of Ohio, Ohio State Bar Association and Butler County Bar Association. Faith grounds Matt's principles. He considers himself blessed with wonderful family and friends and wants to concentrate his efforts in helping others. He is passionate about people and strives to reflect this in every aspect of his life.
Hamilton, OH Office
306 South Third Street
Hamilton, OH 45011
Phone: (513) 894-6288